Mens Loafers Classic Tuxedo Shoes

Unique characteristics
Mesh upper engineered to
 na
turally
 walk,take care of casual and formal wearing need.
Nearly seamless construction for comfortable fit,Loafer width suit most people.Leather heel provides arch support to ensure longtime standing.
Ventilating shoes insole which thick to keep a dry, healthy and comfort foot environment.
Classy and casual life style, amazing shoes for wedding, party, or having holidays etc.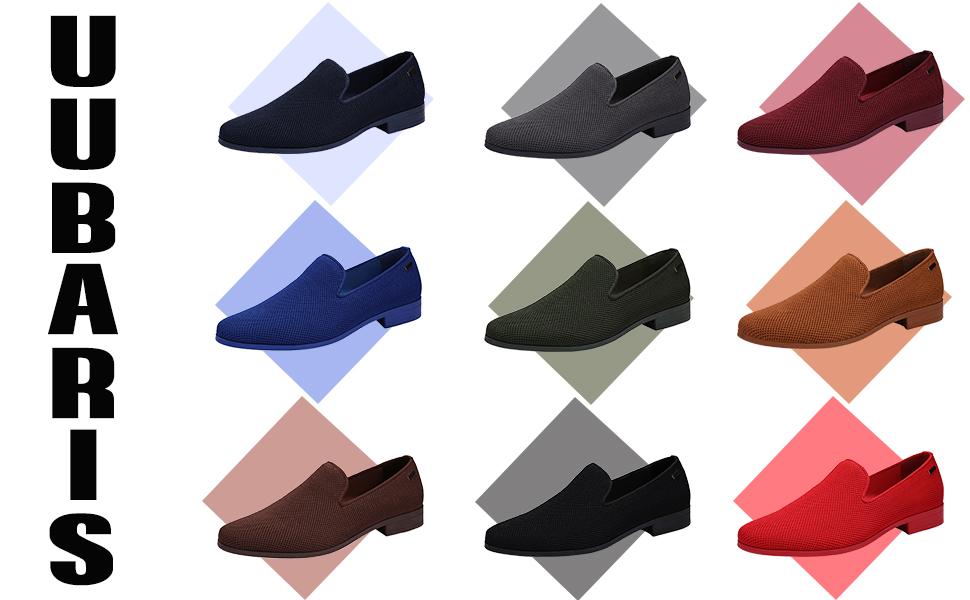 Shoes you can count on.
Not only are the UUBARIS loafers an important foundation piece of your wardrobe, they are one of the most reliable investments you'll ever make. This is a shoe that doesn't ask you to sacrifice quality for price. Even if you don't wear dress shoes often, you must have at least one pair you can always count on. The
UUBARIS
are that pair. Mostly worn with suits, dressy trousers and nice chinos, the timelessness of the UUBARIS will shine through no matter what you pair them with.
Handcrafted with integrity.
Great value shouldn't come at the expense of human dignity. For us it's equally important to provide an excellent experience to you, and to our craftspeople.
We ensure ethical working conditions with fair wages, health and pension plans, regulated hours, paid parental leave, and paid vacation time, among other benefits.
In a world of mass-produced items, it's an honor to work with experienced artisans. We believe in doing things differently so we can all come out on top.